"My web pages are slow, and I know that page speed greatly affects Search Engine Ranking Placement (SERP). What can I do?"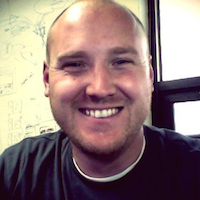 Barry, Owner, Senior Consultant
Barry has optimized hundreds of pages of content for online brands, as well as optimized and scaled large web applications with backend databases. He can work with your existing technology to analyze and optimize the delivery of your web pages and improve your customer's experience on your website.
If your website is just a set of static pages that are hosted somewhere, then you're among the lucky few in an the advantageous position of having pretty fast page-loads already, but there's a checklist of things you can do to ensure that your pages are screamingly fast. Now, I can give you that checklist, sure, but you could find it on the web yourself (which you should), but I would like you to consider that this is something that, over time, requires ongoing work to maintain. It turns out that I've developed a pretty solid process for managing a ton of static assets (HTML, CSS, Javascript, and images) and ensuring that every time you make a change to your website, you're still running at OPTIMAL page speed levels.
If you're running your websites on a CMS, you've typically got your hands tied when it comes to making blazing fast pages, but you can still do a lot to ensure you're as fast as you can get. Through a series of plugins and refactoring your code, we can get you moving pretty darn quickly, and that will have a major impact on your ability to have good SEO.