---
So, you need someone to manage your Adwords account, huh?
The time-consuming process of profitably managing your ad-spend on Adwords is not something that many companies have the patience to manage in-house. There are tons of ad agencies who will, for a percentage of your ad-spend, gladly manage it for you. However, not all agencies will spend the requisite time to ensure that your money is well spent. We've developed a process that allows us to manage your ads as well as maintain a level of economy for ourselves.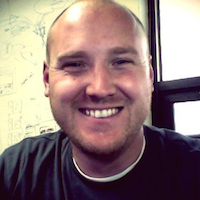 "Barry has been managing our ad spend for the last 3 years, and he's done a phenomenal job of making sure we get the most for our advertising dollars."
--Jeddadiah Martins
Our Process
Initial Landing Page Evaluation & Development
Initial Ad-Quality-Analysis
Segmentation
On-page conversion optimization
A/B Ad-Copy Testing
Weekly Ad-Tweaking
We Insist On
A Flexible Budget
Flexibility with Ad-Copy and Landing Page Design
Modern Analysis Tools
Setting Reasonable Goals
Services We Offer
Landing Page Quality Optimization
Ad Copy Optimization
Conversion Optimization
Monthly Performance Reports
Ad Spend Management
Long-term Adwords Maintenance
Lets get you started today.
Call anytime at: (316) 350-5541
or email: barry@wichitawebdeveloper.com