Our online signature creator app lets you quickly create a signature and download it as a transparent png file.
If you just want an image of your signature to use in your documents or emails, our simple online signature maker does the trick, allowing you to draw with your mouse and download a pretty terrific result.
With a few strokes of the mouse, you can draw your signature in a web canvas and click the download button to download your transparent signature png image. Really easy!
Try it in your browser today:
OnlineSignatureCreator.com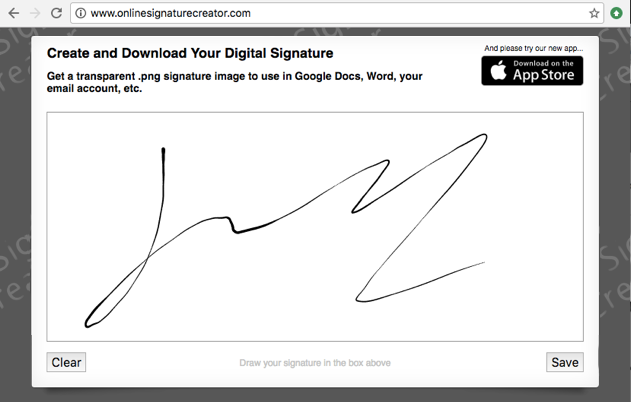 Quickly draw and download your signature image