Our Google Docs add-on that lets you quickly add a signature to your document
Signing documents is one of the most common tasks for your business. Everything from proposals, to project completion forms, to contracts, reports, and requests... they all need signatures. We created this simple add-on for Google Docs to make it easy to sign documents online.
With one click you can open a popup signature capture tool and add your signature using your mouse. Then, when you click save, your signature is inserted into the page at the location of your cursor. So simple!
Install it on your Google Docs account today. Click here to install:
Dotted: The Google Docs Signature Creator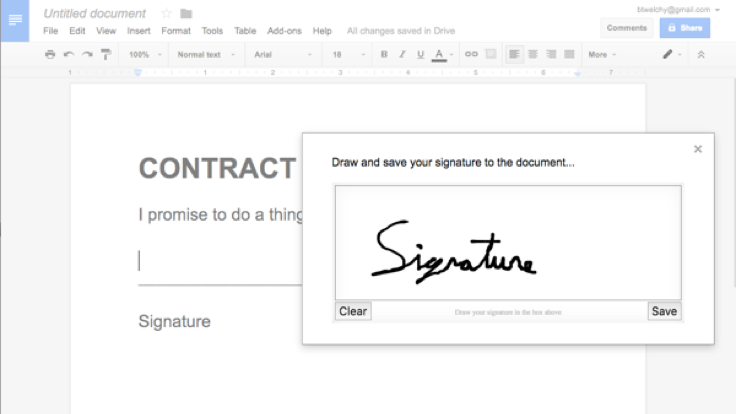 Quickly add your signature to a Google Document